Curriculum Focused on Academic Excellence
The Pillars Christian Learning Center offers a premier early childhood program focused on academic excellence and kindergarten readiness. Our experienced teachers deliver award-winning curriculum, created by early childhood education specialists, which covers all key subjects, from social-emotional development and motor skills to reading, literacy, and STEM. We monitor and assess our students to ensure they not only meet developmental milestones, but are prepared academically for Kindergarten and beyond.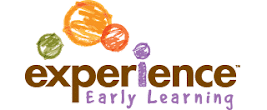 Experience Early Learning™
The Pillars utilizes "Experience Early Learning" a research-based curriculum program that nurtures the whole child in all areas of development: social-emotional, physical, language and cognitive. The curriculum uniquely weaves 33 key skills into playful games and hands-on projects. Children explore the world through carefully designed thematic investigations. These themes help children know who they are, love others, and make healthy life choices. Each day, the children sing songs, create art, work on STEM projects, play math and literacy games, read books, and build friendships.