Important Covid-19 Update
We can help you through this COVID-19 crisis
The world is in a state of uncertainty. Everyone has felt the effects.
Just like you, we are working through this time alongside our families and our staff.
We understand that many families do not have the choice to stay home. You're in critical fields serving the community. So we are striving to serve those of you who still need childcare to be able to go and do your job. We couldn't all see this through without each other. In addition, we are taking extraordinary precautions at all of our centers to ensure the safety of our Pillars children and their families.
We are still open for business. With some of these considerations, we are doing our part to flatten the curve. Here's just some of what we are doing: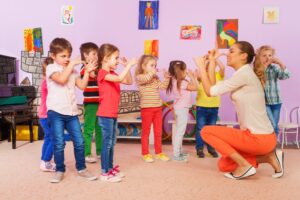 Uncategorized
Circle time is a popular activity in early childhood classrooms, and for a good reason! This structured activity allows children to practice social skills, follow
Read More »