Preschool Education in Cibolo
Located in the San Antonio area, Cibolo is one of the best places to live in Texas. Besides the fact that it is one of the safest cities in the state, Cibolo is that one place that can make you feel at home. From young professionals to families, this city is a preferred residential area because it offers everything anyone could be looking for, entertainment, shopping, recreation, especially education. 
If you're a family with a preschooler or toddler, Cibolo is also a perfect home location for you. The school districts offer good quality education for children of all ages. Here you can also find the best early childhood education. Because the residents in Cibolo understand the role that preschool plays in setting up a child on the path for future success, they've made sure that young kids have access to the best preschools and daycare centers.
Benefits of Preschool in Cibolo, TX
The Pillars Christian Learning Center is one of the top schools in Cibolo as well as in the whole San Antonio, TX area. At The Pillars, our goal is to make sure that children under our care feel empowered and that they grow with the understanding that they are all special and unique. We make sure that they are exposed in an environment that fosters their physical, mental, social and emotional growth and development. 
Infants
Toddler
2s and 3s
Pre-kindergarten
School Age
Here at The Pillars Christian Learning Center, we also impart valuable Christian lessons that young kids can carry with them – love of God, compassion, integrity and faith. We guide and facilitate learning in a way that children will be able to maximize their unique gifts to bring light into their families and their whole community.
Why The Pillars is the best choice in Cibolo, TX
As a Christian-based early childhood education provider, The Pillars Christian Learning Center offers programs that focuse on empowering children and equipping them with the knowledge and skills that will bring them success. Here they will enjoy a warm, loving and nurturing environment that will bring nothing but fun learning experiences. And if your only goal is to find the best learning experience for your children, be sure to send them to the best school – The Pillars Christian Learning Center.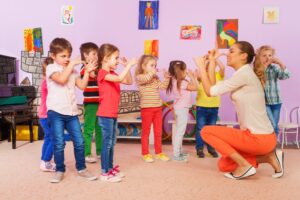 Uncategorized
Circle time is a popular activity in early childhood classrooms, and for a good reason! This structured activity allows children to practice social skills, follow
Read More »