Preschool Education in Schertz
Schertz is a city in the state of Texas, and the third largest city in the San Antonio-New Braunfels metropolitan area. This location has shown substantial growth over the years. Schertz is a fun and lively community which is why families with kids love it here. If you're a parent with a toddler or preschooler, this city would be a perfect location for your family. 
The school districts around this area offer quality education for kids of all ages. And if you're looking for the best early childhood education for your little one, you can also find it in Schertz. The community of Schertz has very high regard for education especially preschools and daycare centers. It is because they understand that this phase in a child's life is crucial in shaping them to becoming successful individuals in the future.
Benefits of Preschool in Schertz, TX
The Pillars Christian Learning Center is one of the top schools not only in Schertz, but in the entire San Antonio, Texas area.. At The Pillars, we offer programs that will help empower your children and equip them with the knowledge and skills that will help them achieve future success. We offer a warm and friendly environment where young kids can grow and develop mentally, physically, emotionally and socially. 
Below are the programs we offer:
Infants
Toddler
2s and 3s
Pre-K
School Age
The Pillars Christian Learning Center believes that young kids have so much more to learn and discover. That is why we are here to facilitate that learning. We want to guide children  not only in learning but also in discovering and using their gifts and talents in such a way that they could be of help to their parents, families and community.
Why The Pillars is the Best Choice for Parents in Schertz
As a Christian-based early childhood education provider, The Pillars Christian Learning Center makes sure that all children under our care are placed in a loving and warm environment where they can grow and develop to become the best individuals that they can be. We help them understand how they are valued and appreciated for their talents and uniqueness. We make sure that all areas of development are addressed to ensure their holistic growth.
We all want what's good for our children. Because they only deserve the best, be sure to send them to the best school in Schertz – The Pillars Christian Learning Center.  Please feel free to give us a call for more information.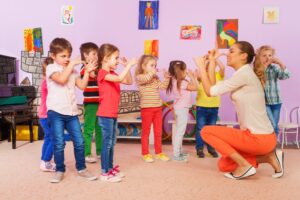 Uncategorized
Circle time is a popular activity in early childhood classrooms, and for a good reason! This structured activity allows children to practice social skills, follow
Read More »