Preschool Education in Helotes, Texas
What does a preschool education provide children?
A question that most parents have when they talk to other families who have young children. They exchange experiences about where their children go to preschool. Families want the best for their children and it begins with enrolling them in a good preschool.
Preschool education gives children a solid foundation for their education. Children begin learning about things like math, science, and literature in preschool. Moreover, preschool teachers help children develop their values, skills, and their perspective in life.
Children explore the world as soon as they start walking. They feel the soil they walk on, touch the animals they play with, and taste the food that their parents cook. Every aspect of preschool wants children to know their skills and develop them. Preschool education teaches children different things. When parents enroll their children in a Christian preschool,, teachers help them learn to pray and have a conversation with God.
Talking to your child about preschool gives them a chance to share their dreams in life. Whether it may be to become a doctor or a writer, it begins with educating them.
Benefits of preschool in Westover Hills
What do children get when they enter preschool? Why should parents enroll their children in preschool? How does a Christian preschool differ from an ordinary preschool?
When children attend a Christian preschool, it emphasizes a Christ-centered educational experience that begins with learning how to pray. Then teachers begin teaching them different prayers that strengthen their relationship with Christ. Parents prefer a Christian preschool for their kids since the school imprints core values.
Preschool also prepares children for kindergarten and future education. Here, children learn how to politely talk to older people. They begin learning to respect other people as well as how to earn the same respect from others.
Going to preschool includes playing around and getting to know the other children. Here, they learn about talking to their classmates and playing with them. Children learn to share materials when their teachers give them classroom activities. It helps them develop their emotional quotient.
One of the best things that children learn in preschool is about picking their choices. Sometimes, their teachers give them different activities to choose from and they choose the one that interests them the most. This encourages them to voice their interests early on. Teachers encourage them to speak their minds and engage in a discussion with their classmates. Not only that, but different programs also exist so parents can choose the right one for their children.
Infants
Toddlers
Preschool
Pre-K
Before and After School
Why choose this preschool in Helotes, Texas?
When parents choose The Pillars Christian Learning Center, they give their children a unique educational experience that strengthens their values. Not only that, children get the education they need as they develop their spiritual relationship with God. Parents want the best for their children, and enrolling them at The Pillars is the first step towards a bright future!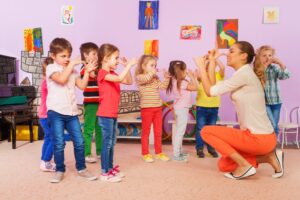 Uncategorized
Circle time is a popular activity in early childhood classrooms, and for a good reason! This structured activity allows children to practice social skills, follow
Read More »